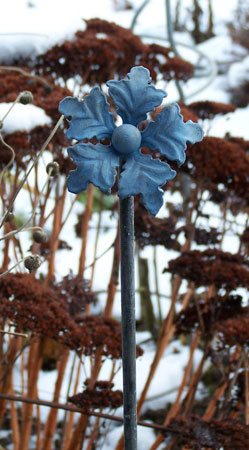 Dave Preston, artist blacksmith, is a true master of the craft. He can create a piece of artwork for you that transcends traditional wrought ironwork, bringing beauty and functionality to your piece of garden art or home architecture. Using quality ironwork, galvanized for longevity, Dave can create imaginative ornamental structures for both house and garden including gates, railings, furniture, water features, wine racks, birdfeeder brackets and much more.
natural inspiration…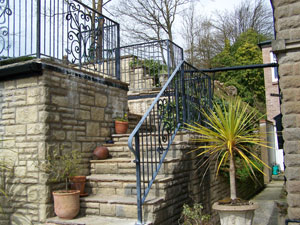 Taking his inspiration from nature and the surrounding landscape. Dave can help you realise your project or idea, beyond your wildest dreams. His lateral thinking and intuitive approach moves away from the strictly conventional. Using a fusion of traditional and modern forging techniques in hot and cold forged steel, copper, stainless steel or bronze. He can by arrangement visit you, carry out a site survey, discuss design ideas, provide proposals and sketches, create, finish and install bespoke pieces, that are not only organic and handmade, but will enhance your environment or increase the value of your property.
Examples of Dave's work can be found, not only here in the UK, but indeed worldwide. In addition to his commissioned work there is an ever-growing range of handmade stock pieces available to buy direct from this website. Have a look at the shop for items such as wine racks, bird feeder brackets, plant support stakes, hanging basket brackets, perhaps ideal as wedding or anniversary gift ideas.
Please don't hesitate to contact Dave to discuss your project ideas and perhaps begin to realise your desire for a truly bespoke piece of artwork.