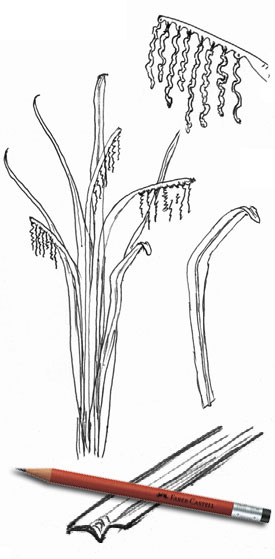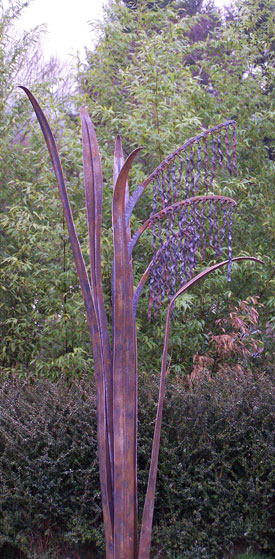 It is very easy to start the process of commissioning bespoke pieces. All you have to do is give Dave a ring or send him an email, outlining what you want. You might just say I'd like a gate or some railings or a water feature and have no more idea than that. Dave will then discuss your project or idea in more detail with you.
Depending on location Dave will either undertake a site visit or will work from location photographs. This is to give him a good 'feel' for how the piece will 'sit' in its environment and will determine how the project evolves thereafter.
Dave is quite happy to work from scribbled sketches – anything to get across the basic idea. He will even sketch with you to ensure you are both thinking along the same lines. This forms the next stage and is also when sample sections of materials or elements such as textures, finishes and basic shapes may be explored.
The piece then evolves and you can visit the workshop to view the work and discuss progress and options.
And finally, your new railings, gate, sculpture, water feature or whatever Dave has made for you is placed in situ for you to sit back and admire.